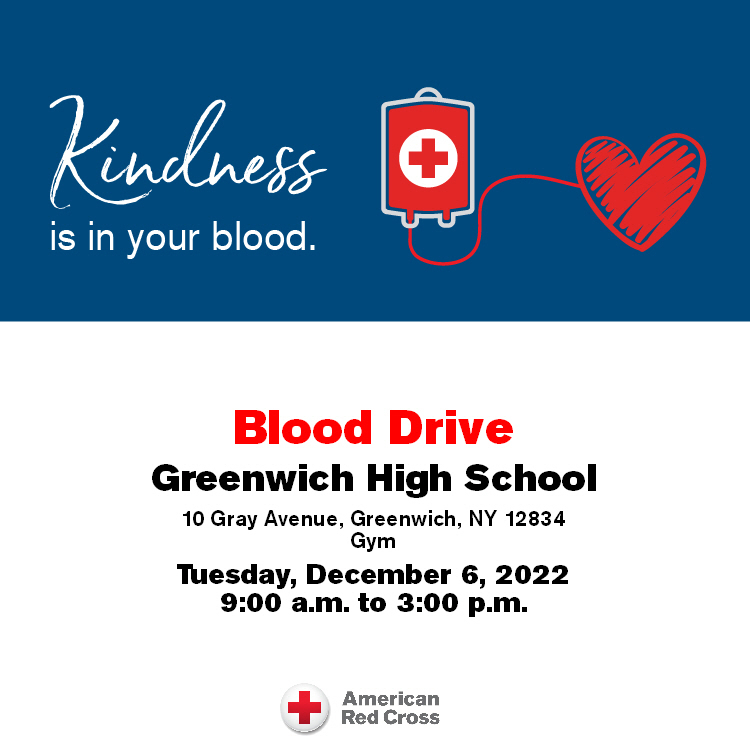 Greenwich High School's Chapter of the National Honor Society and the American Red Cross are hosting an upcoming blood drive.
Please join our lifesaving mission and schedule an appointment today!
Drive Details: Site: Greenwich High School Address: 10 Gray Avenue, Greenwich, NY, 12834 Room Name: Gym Date: Tue Dec 6, 2022 Time: 09:00 AM - 03:00 PM Blood Program Leader Name: Catherine Pandori Blood Program Leader Email: cpandori@greenwichcsd.org Click here to make an appointment
The need for blood is constant and only volunteer donors can fulfill that need for patients in our community. Nationwide, someone needs a unit of blood every 2 to 3 seconds and most of us will need blood in our lifetime.
Thank you for supporting the American Red Cross blood program and the Greenwich Chapter of the National Honor Society!