Last year, members of Greenwich's '91 boys state championship cross country team met for a 30th reunion at the Seacord Camp on Indian Lake. It was such a rewarding experience that they met for a 31st reunion on Saturday, September 24th. Coach Craig Roods made the trip to join his former runners at the lakeside rustic camp. Winning that state title was a bonding experience, said Roods. There were other teams that were close and very good, but they don't seem to have the same connection that these guys do, years later." Tom Seacord said that he hopes, at a future reunion, all of the team members can be there.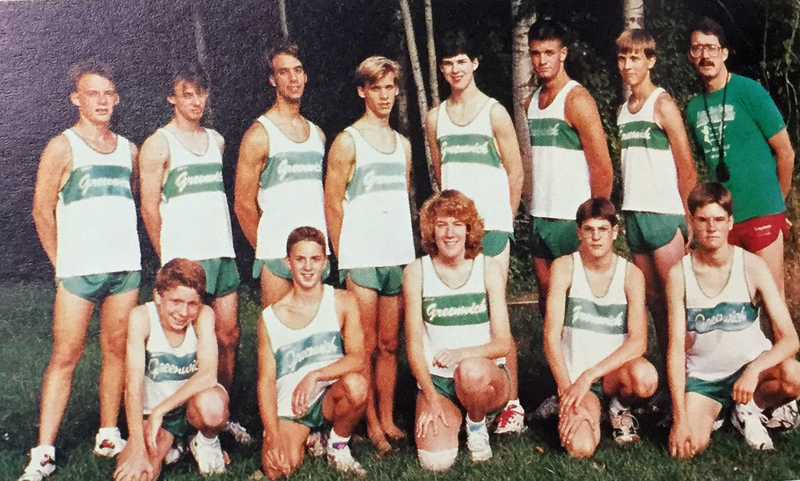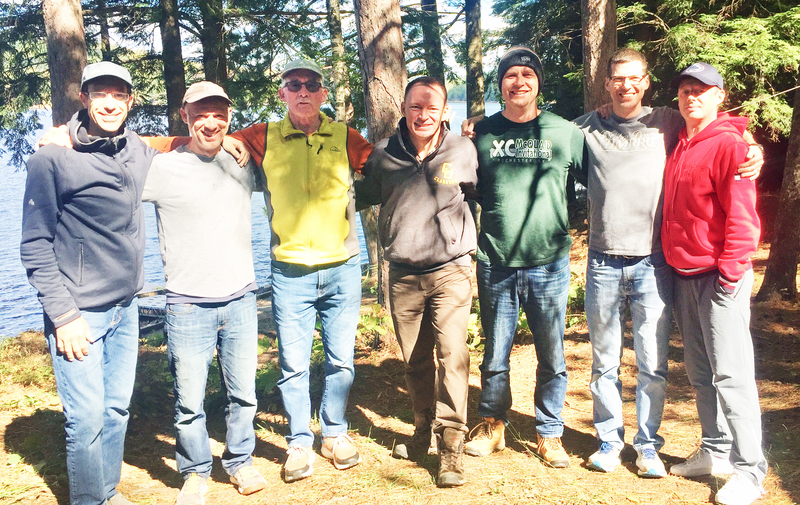 Photo Caption Pic 1: 1991 team photo. Top Row: Tom Seacord, Chuck Landry, Travis Helmig, Bryon Knight, Mike Rapp, Ward Taft, Chris Rogers and Coach Craig Roods.
Bottom Row: Chris Kelly, Brett Archambault, Darya Johnson (girls team member), Justin Burch and Justin Baker.
Photo Caption Pic 2: 2022 Reunion Photo. Travis Helmig, Bryon Knight, Coach Craig Roods, Tom Seacord, Chris Rogers, Mike Rapp and Chuck Landry